Writing a success story together
As the saying goes: "If you do not know where you come from, then you do not know where you are going." We know exactly where we come from.
The passion for the unique resource wood and its sustainable use drives us and our more than 11,000 employees worldwide every day. At the same time, we are still a family company with clear values: Respect, quality and progress are the basis of what we do.
Our goal is to be the leading brand for wood-based solutions.
Achieving this goal also means taking responsibility. We have always acted with future generations in mind and have assumed ecological, economic and social responsibility. Together with you, we will continue on this path in the future. 1. Our Drive
PASSION FOR A UNIQUE RESOURCE.
St. Johann in Tirol, Austria, in 1961: Fritz Egger Sr. is successfully running the Egger family's St. Johann operations, consisting of the Brunnhof farm and a sawmill. He decides to recycle the wood scraps that accumulate in the sawmill instead of simply throwing them away. He turns the seemingly worthless by-product into something new – in the first chipboard plant under the name EGGER.
2. Our Mission
CREATING MORE FROM WOOD.
For us, the needs of our customers are the focus. Through constant customer proximity and open communication, we ensure a holistic view of the customer. In doing so, we rely on networked processes and digital channels. Together with our customers we are constantly developing and offering them innovative and complete product and service solutions around the natural material wood. Our quality standard includes the entire value chain from order creation to delivery to the customer. This promise is the basis of all our customer relationships.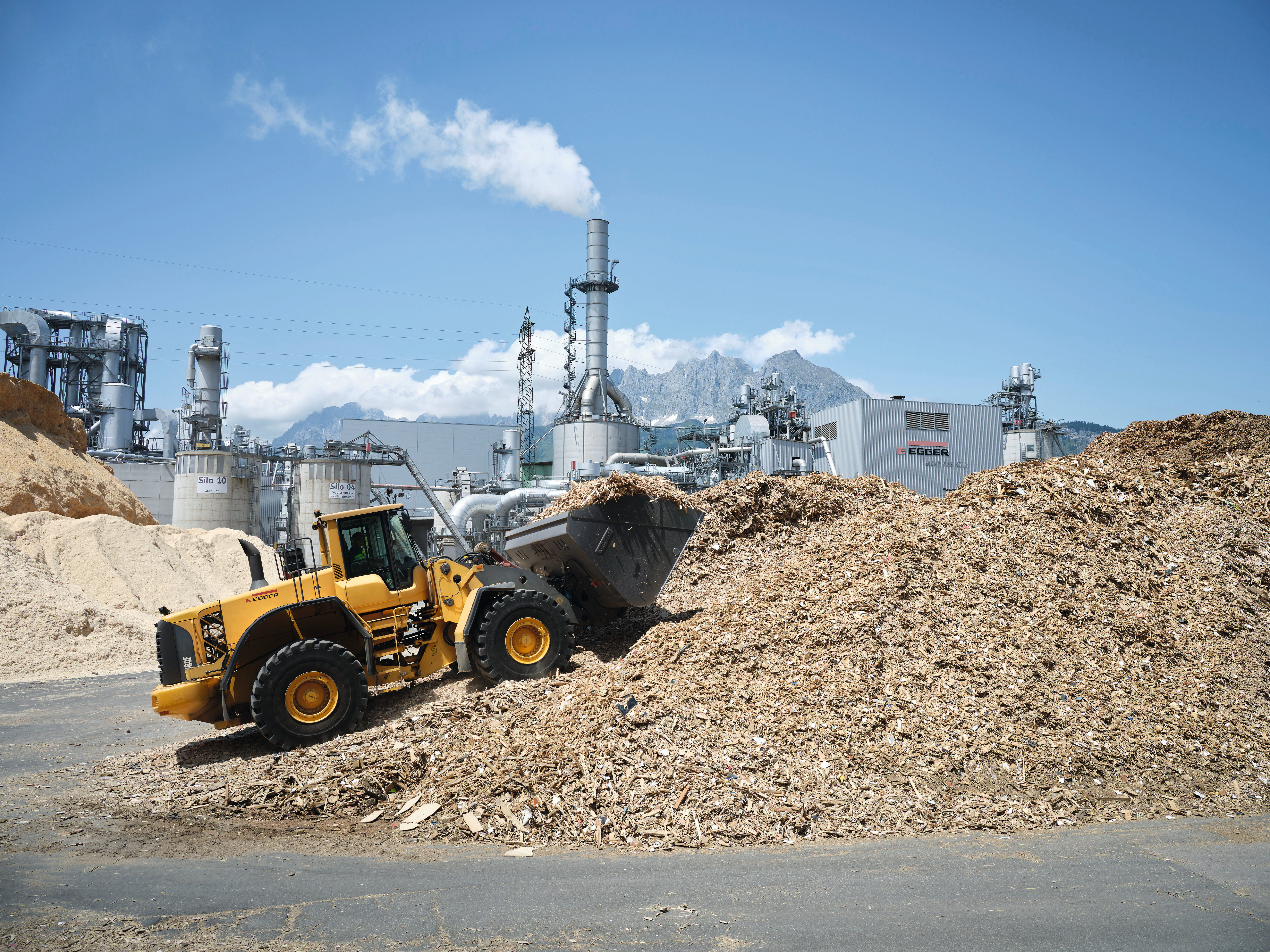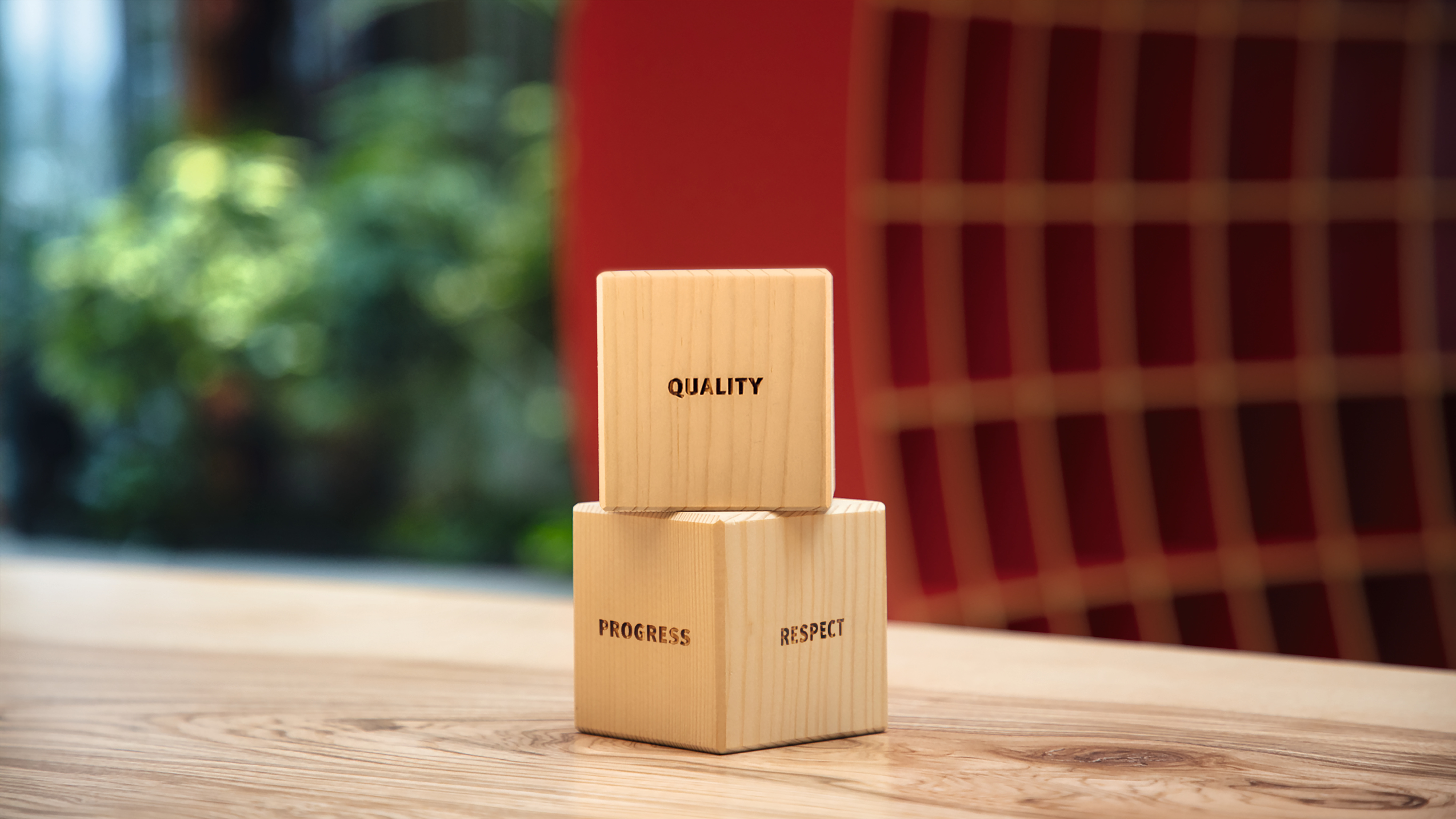 3. Our Values
QUALITY, RESPECT AND PROGRESS GUIDE OUR ACTIONS.
Our values stand for our actions. Progress, respect and quality are our constant companions. They shape everything we do along the entire value chain. Our customers, suppliers and employees know what they can expect from us. Continuous further development to ensure progress is a matter of course for us. We set ourselves new goals and create perspectives for ourselves and our partners. We treat each other with respect and show each other trust, personal appreciation and openness. We are committed to each other and to great results, and we go to work with enthusiasm. Our claim is to offer consistently high quality in all areas.
4. Our Team
CREATING MORE FROM WOOD NEEDS AN EXCELLENT TEAM. WE STAND BY OUR EMPLOYEES. THEY MAKE US SUCCESSFUL.
More than 11,000 colleagues worldwide have a lot in common. We create more from wood and drive innovation. Together we motivate, encourage and strengthen each other. We contribute our talents and experience and treat each other with respect. Together we have grown steadily, but we have not forgotten our roots - nor our core values as a family company. It is this strong foundation that allows us to be so successful.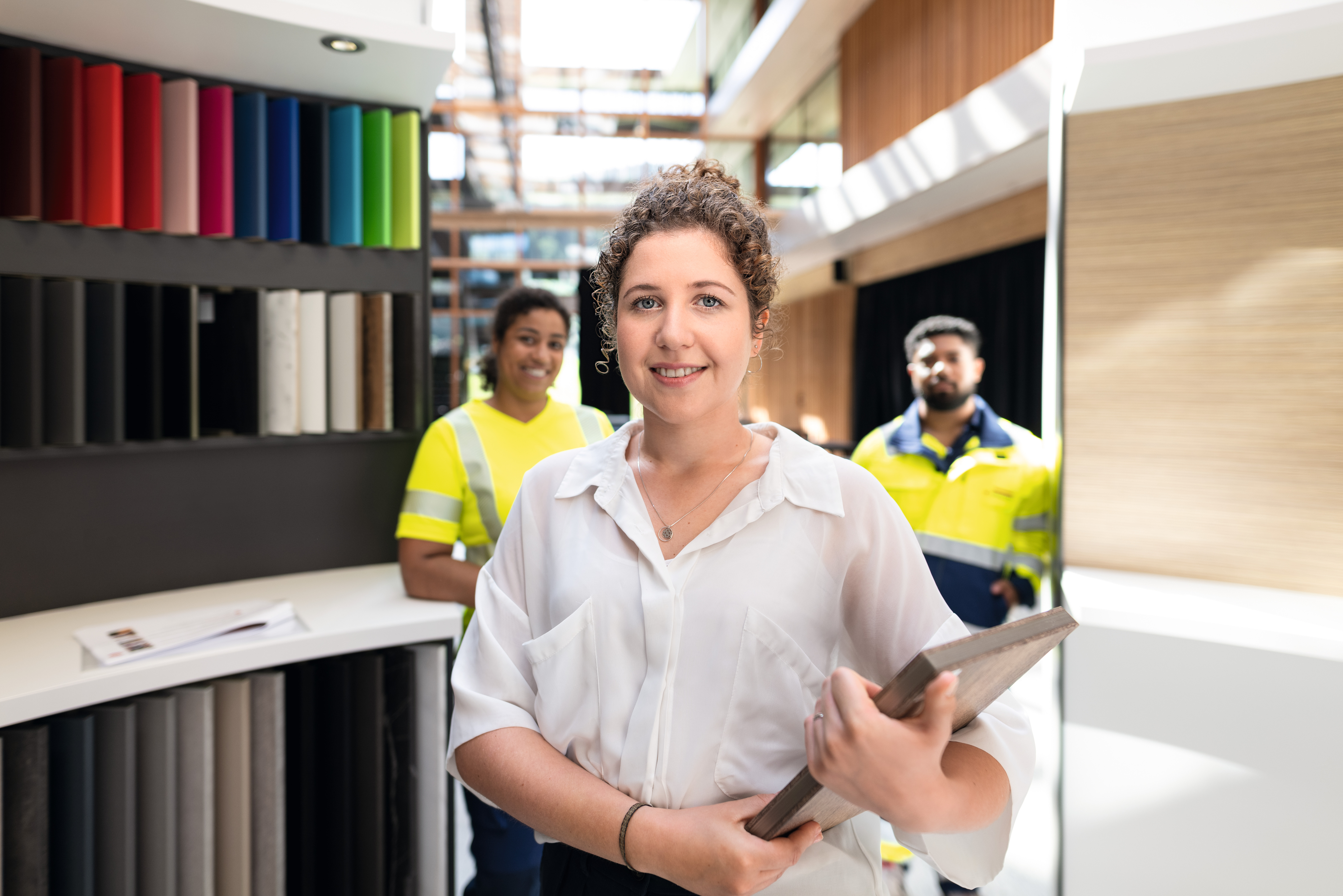 5. Our Responsibility
WE ACT WITH FUTURE GENERATIONS IN MIND AND ASSUME ECOLOGICAL, ECONOMIC AND SOCIAL RESPONSIBILITY.
As one of the leading wood-based material manufacturers, we are aware of our responsibility towards the environment and society: Foresighted action geared to future generations has always been our practice. We meet this challenge and transparently disclose who we are, what we do and how we act.
6. Our Vision
WE ARE THE LEADING BRAND FOR WOOD-BASED SOLUTIONS.
We produce in Europe and America and market our products worldwide. We have always built long-term and cooperative relationships with our customers and suppliers. Together we optimise the use of the valuable resource wood and create added value for all parties involved. To achieve this, we use the latest technology, continuously optimise our processes and automate and digitalise the workflows in our production and supply chain.