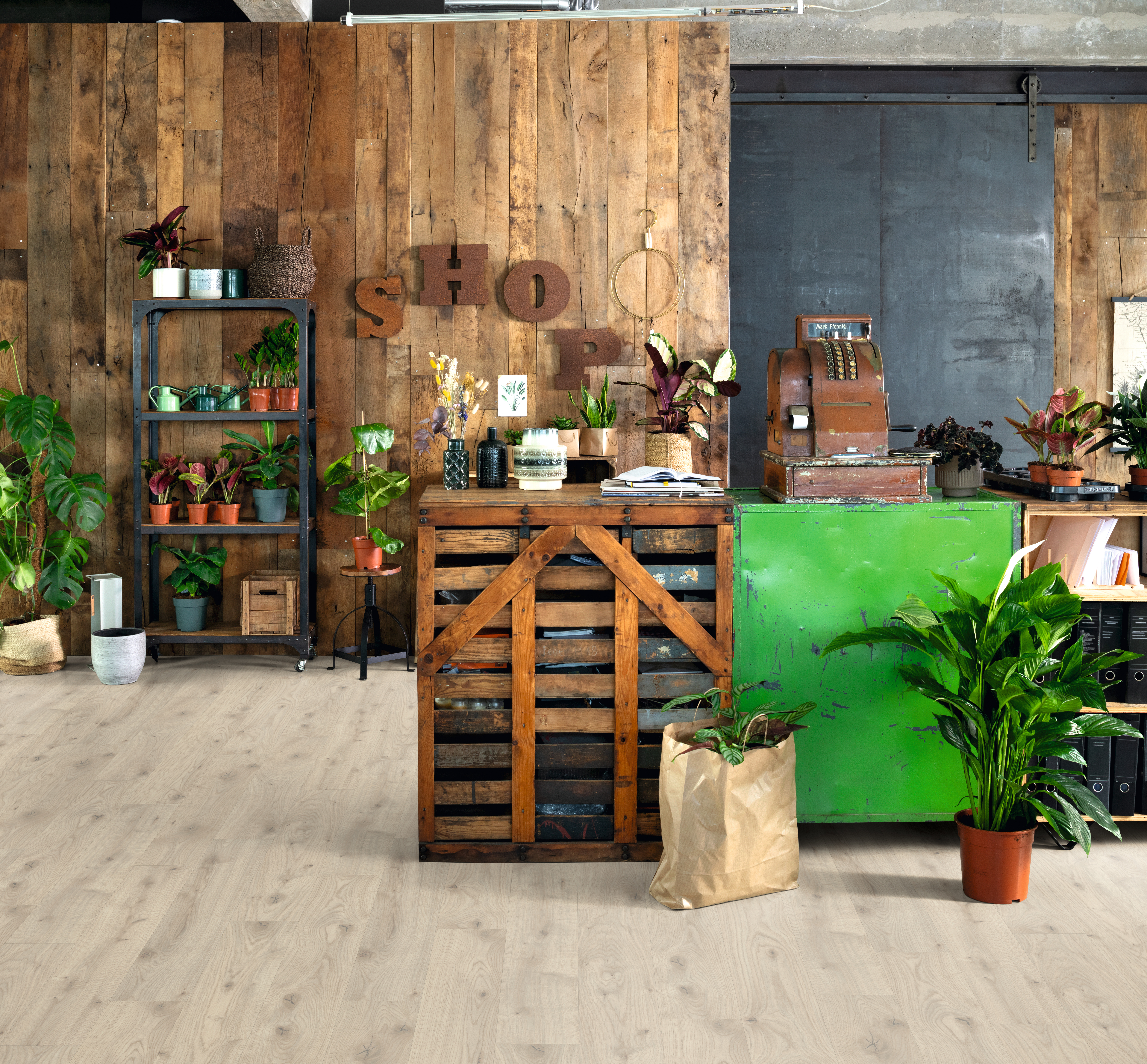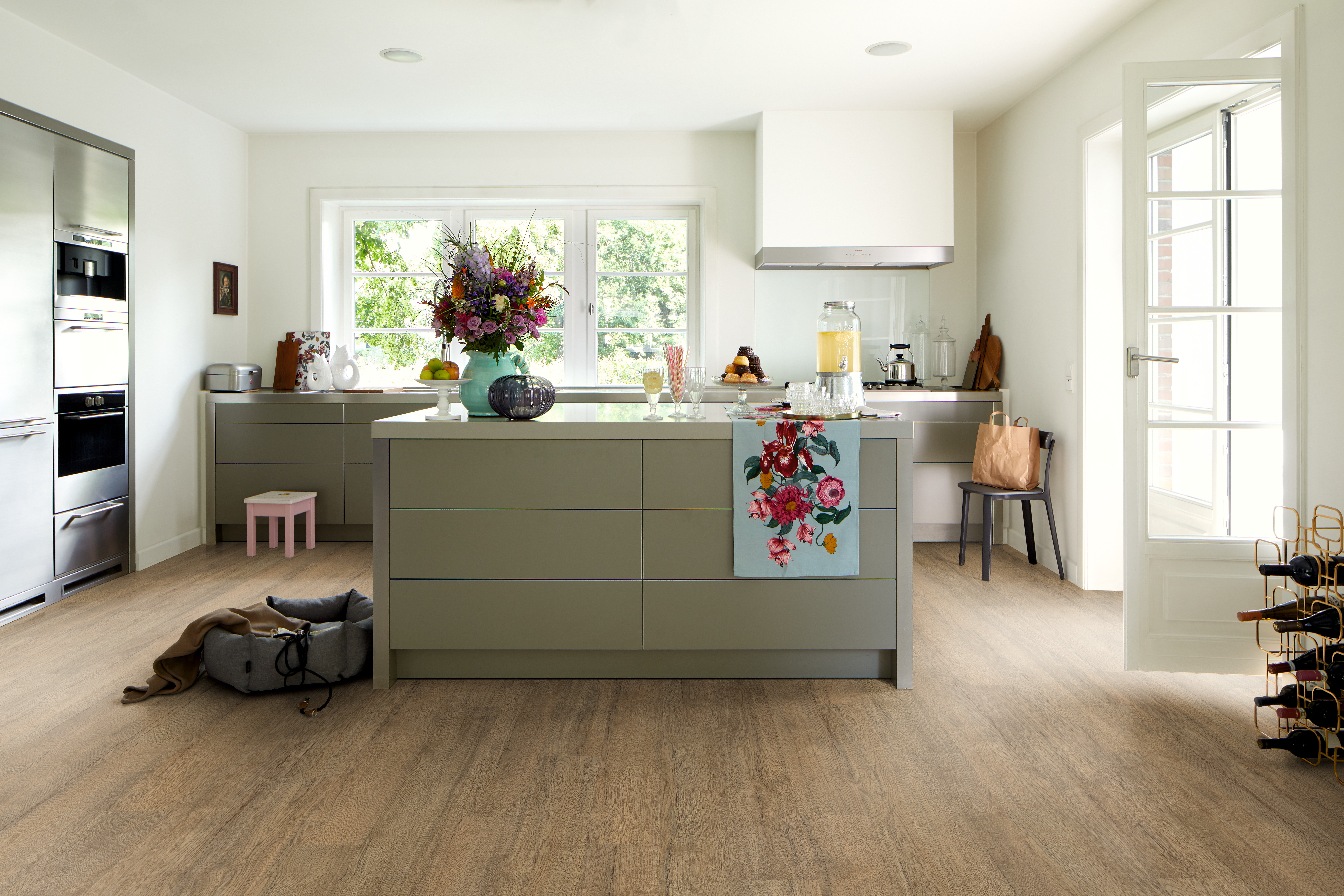 Our Design flooring meets all your expectations
EGGER's high-quality Design flooring GreenTec scores points not only with its modern flooring colours but also with its extraordinary properties. Compared to classic laminate flooring our trendy Design flooring is much more robust.
The innovative flooring is suitable for all areas with intensive usage, both commercial and residential. EGGER Design flooring is moisture resistant so it can be installed in bathrooms. With a material thickness of only 7.5 mm, our modern flooring is ideal for renovations.
69% material from renewable resources
55% by-products from the sawmill industry
Further information on our sustainability indicators please review here.
Design flooring impresses in all areas
Whether at home or in commercial premises: EGGER Design flooring GreenTec is the ideal solution wherever flooring has to withstand a lot, because it is particularly robust and resilient. What is more, our Design flooring wood effects and tile effects captivate with outstanding authenticity.
With EGGER Design flooring you can produce a seamless flooring design in all areas, including the bathroom. This flooring is highly stable and moisture-resistant. Even large temperature fluctuations are unable to affect this modern floor covering.
You don't have to hold back with our most robust flooring. Its extremely stable core and tough surface protect the flooring, while the integrated cork underlay reliably absorbs impact sound.
1. Hard wearing and water-resistant layer.
2. Authentic decor layer.
3. GreenTec board, also suitable for commercial applications.
4. Integrated, sound absorbing cork underlay.
Design Flooring GreenTec: Naturally a good choice.
You will find other topics about EGGER flooring here: