Grey-Beige Gladstone Oak
Q3326 RO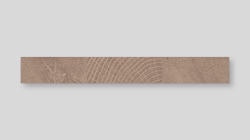 Decor
All our shown and mentioned decors are reproductions. Color-matching decor selection only possible on the original sample.
Colour and character
End grain edge banding provides the perfect finish for decorative surfaces. EGGER Feelwood decors have a particularly strikingly and genuine solid wood appearance with this edge banding. The Q3326 variant is color-matched with Grey Beige Gladstone Oak H3326.
Availability Decorative Collection
There are no colors for this product.
Please select another product.