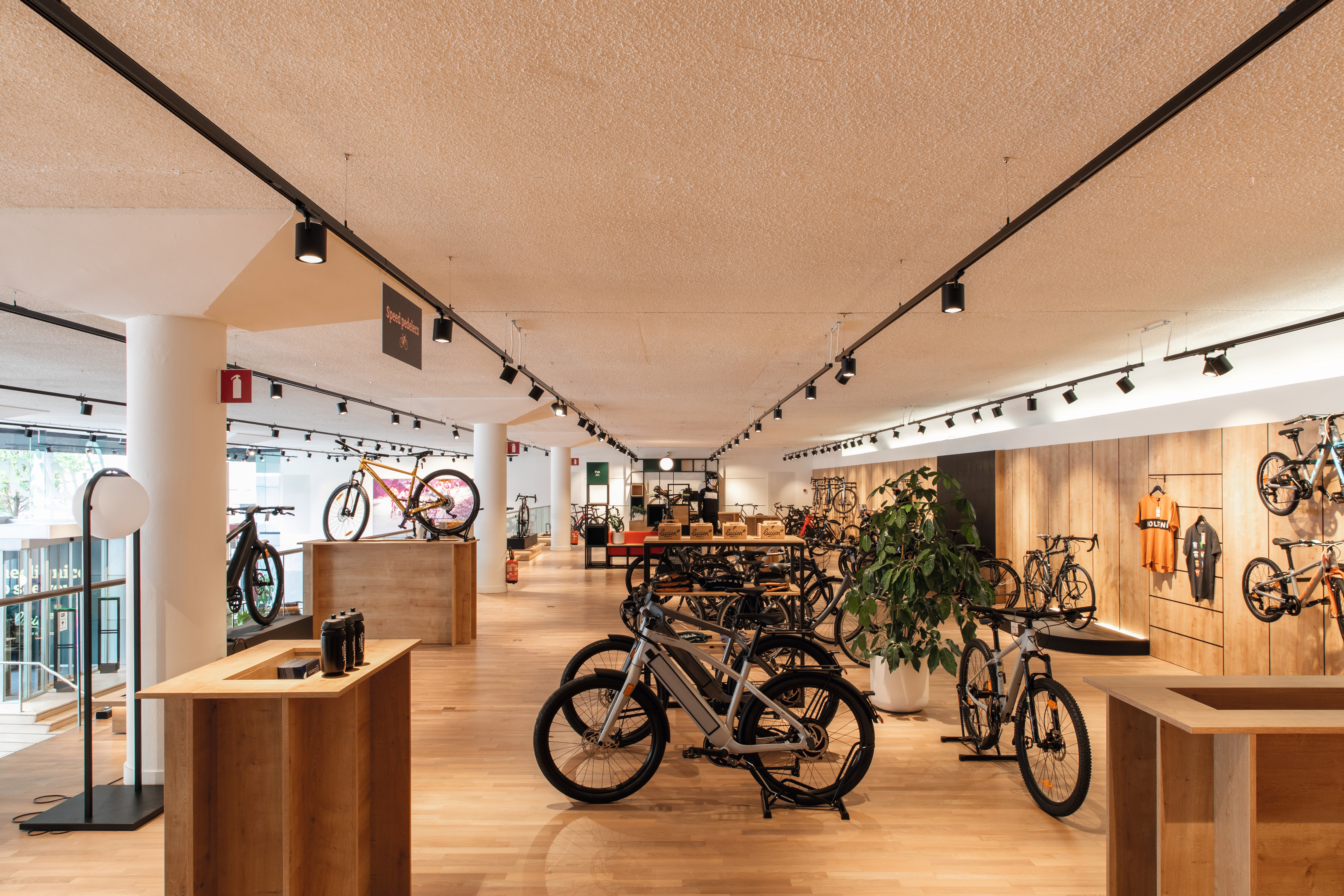 The Belgian company D'leteren focuses on the mobility of the future and has been showcasing it since May 2022 in its new bike shop in Brussels.
The 3000 m² flagship store, complete with showroom, workshop and test track, is the centrepiece of a total of eleven Lucien Bikes stores spread across Brussels and Antwerp. This offers customers an all-round experience. The furnishing of the two-storey shop, which used to be a Volkswagen showroom, shows the wide application of the H3303 ST10 Natural Hamilton Oak decor. In addition to the large-area wall cladding with integrated hanging systems, pedestals were also built for special bicycles. They blend unobtrusively into the room concept with their black base made of PerfectSense Topmatt laminate in U999 PT Black. The podiums for cargo bikes were made of F638 Chromix Silver, while Hamilton Oak was also used for the rest of the pedestals. The warm look of Hamilton Oak is also reflected in the children's corner and the kitchen cabinets in the coffee station.
On the ground floor, the H3303 ST10 decor combines perfectly with the warm grey tone of the tiles, as well as on the first floor with the colours of the pre-existing laminate flooring. In the open-plan work area, the wood effects are a nod to craftsmanship. The architect has managed to create a modern but at the same time cosy atmosphere that draws the attention to the bicycles.
Decors used:
Products used: