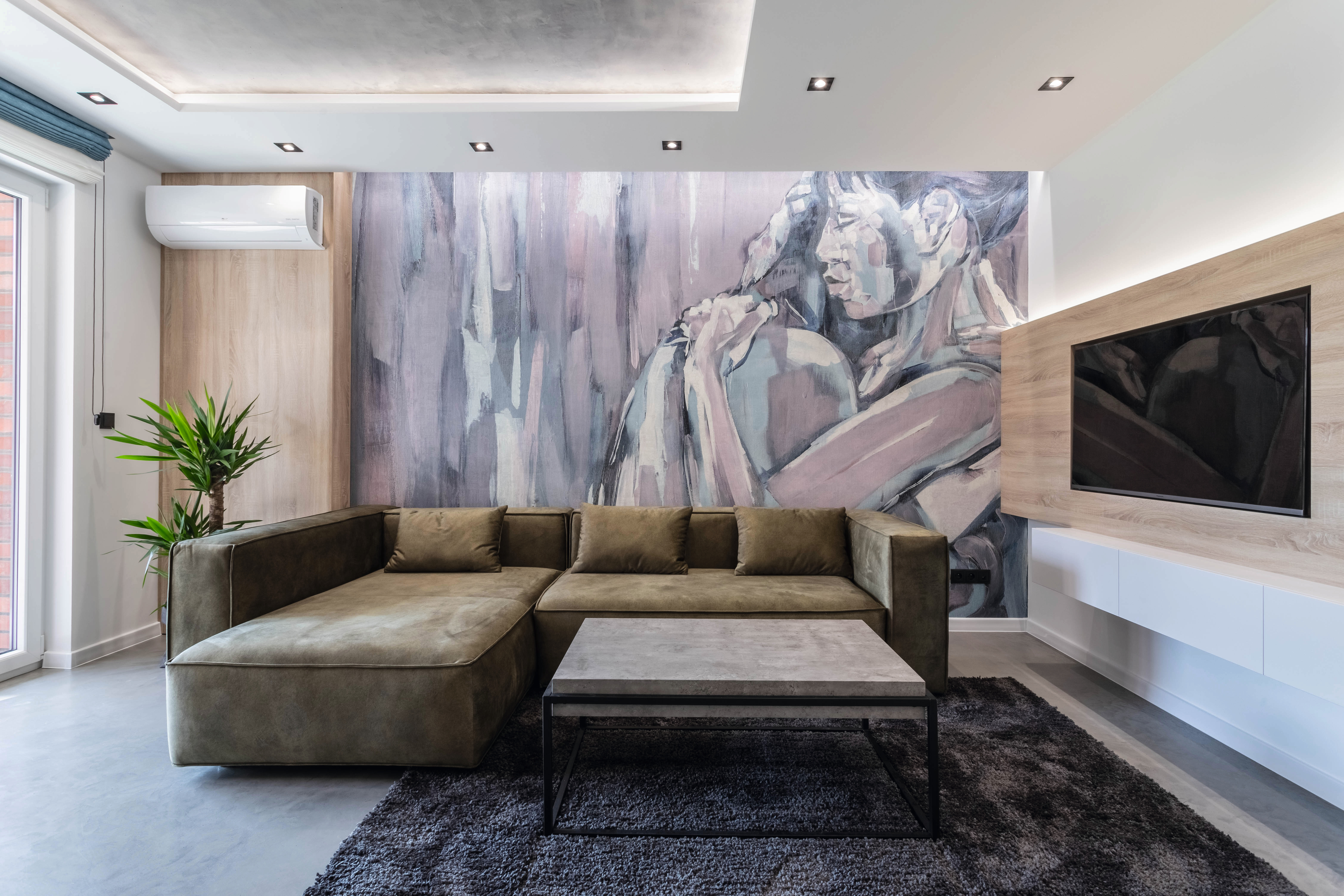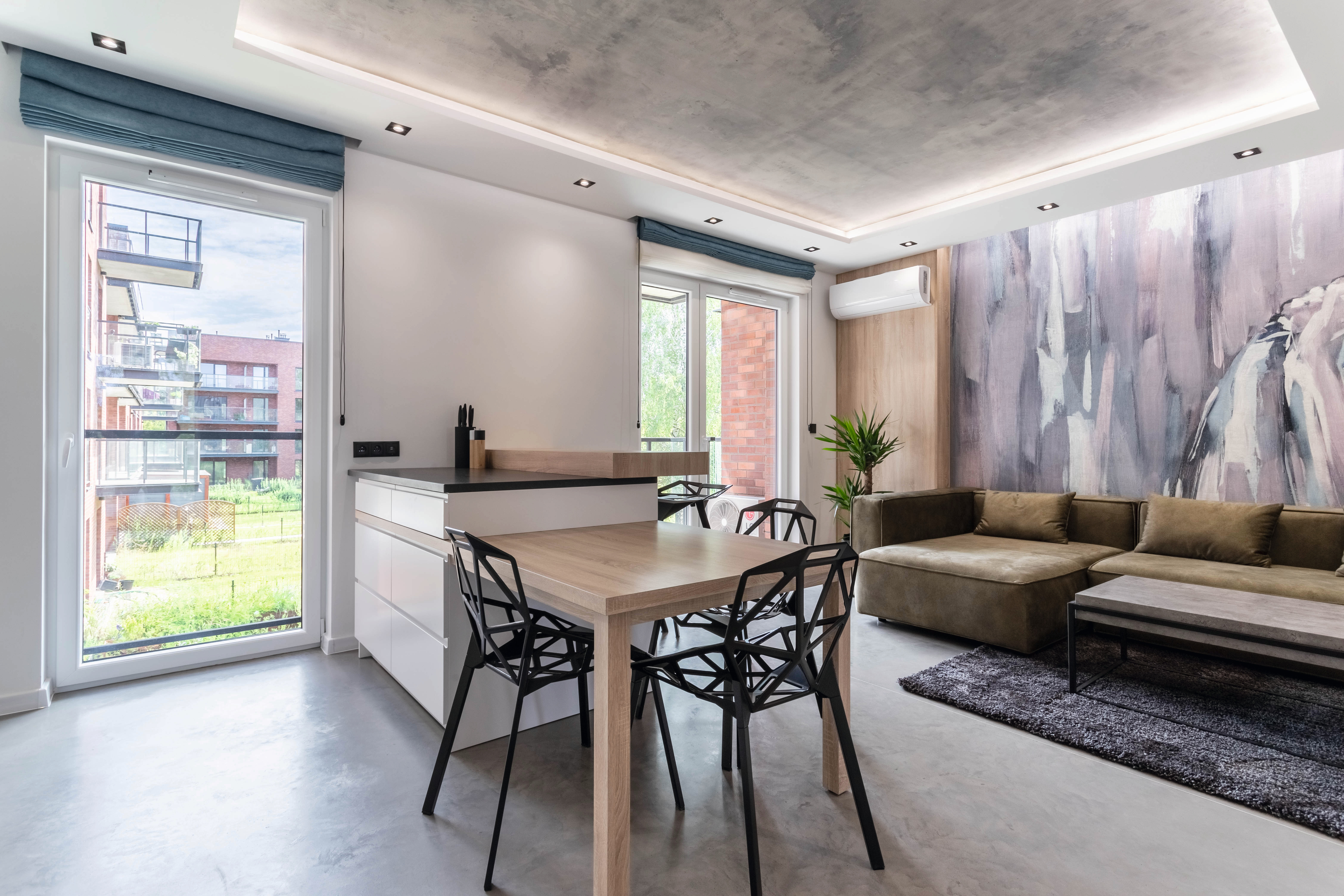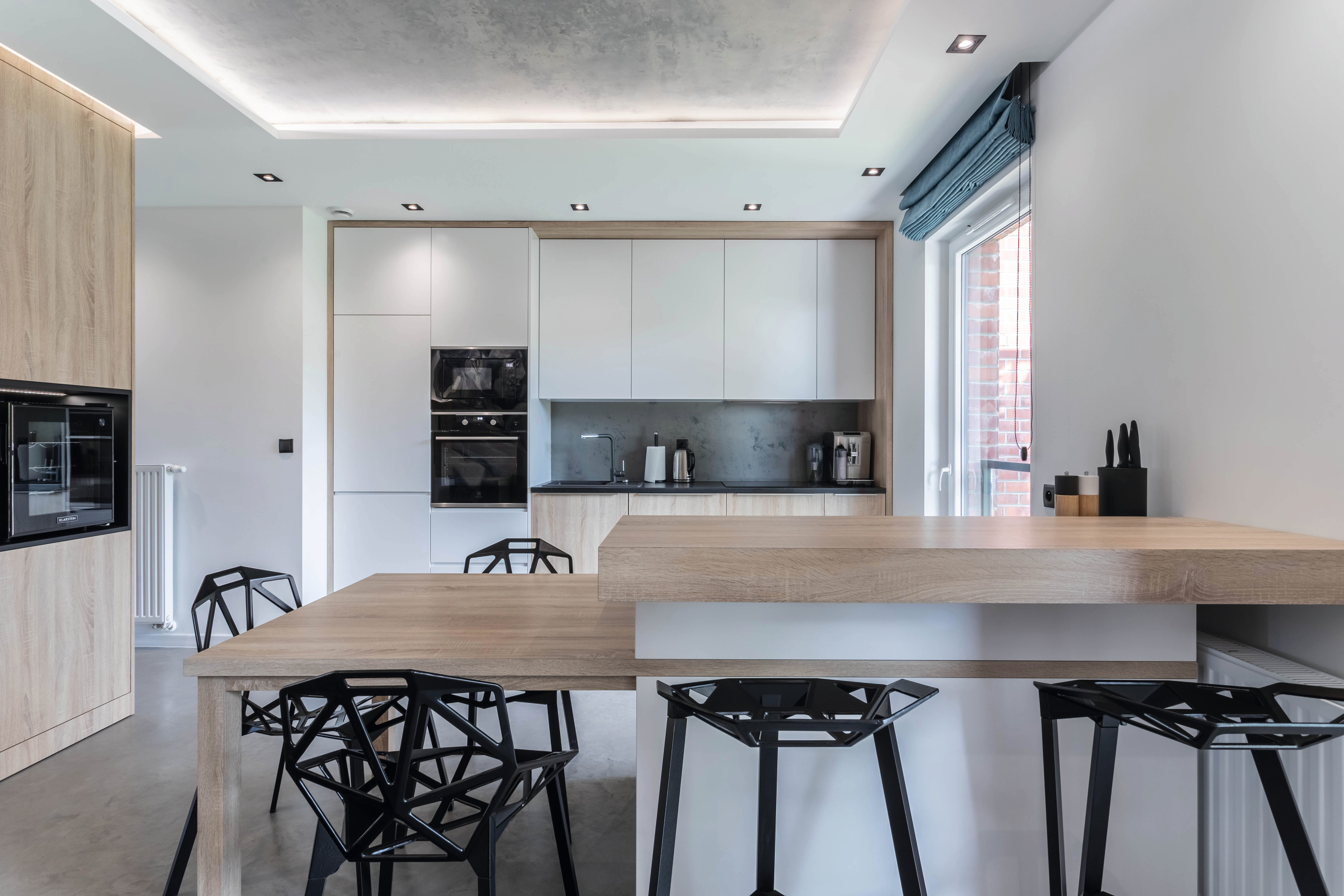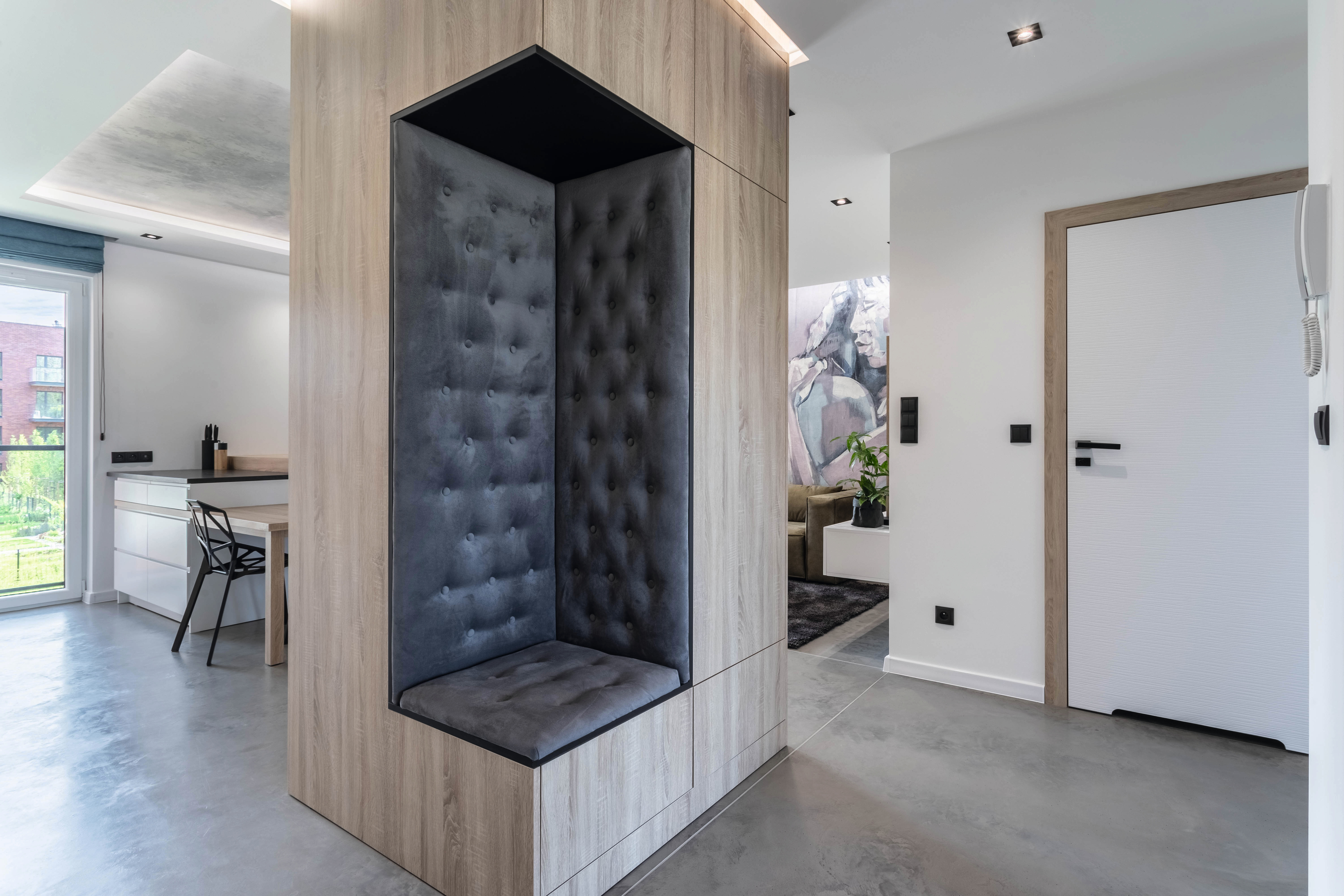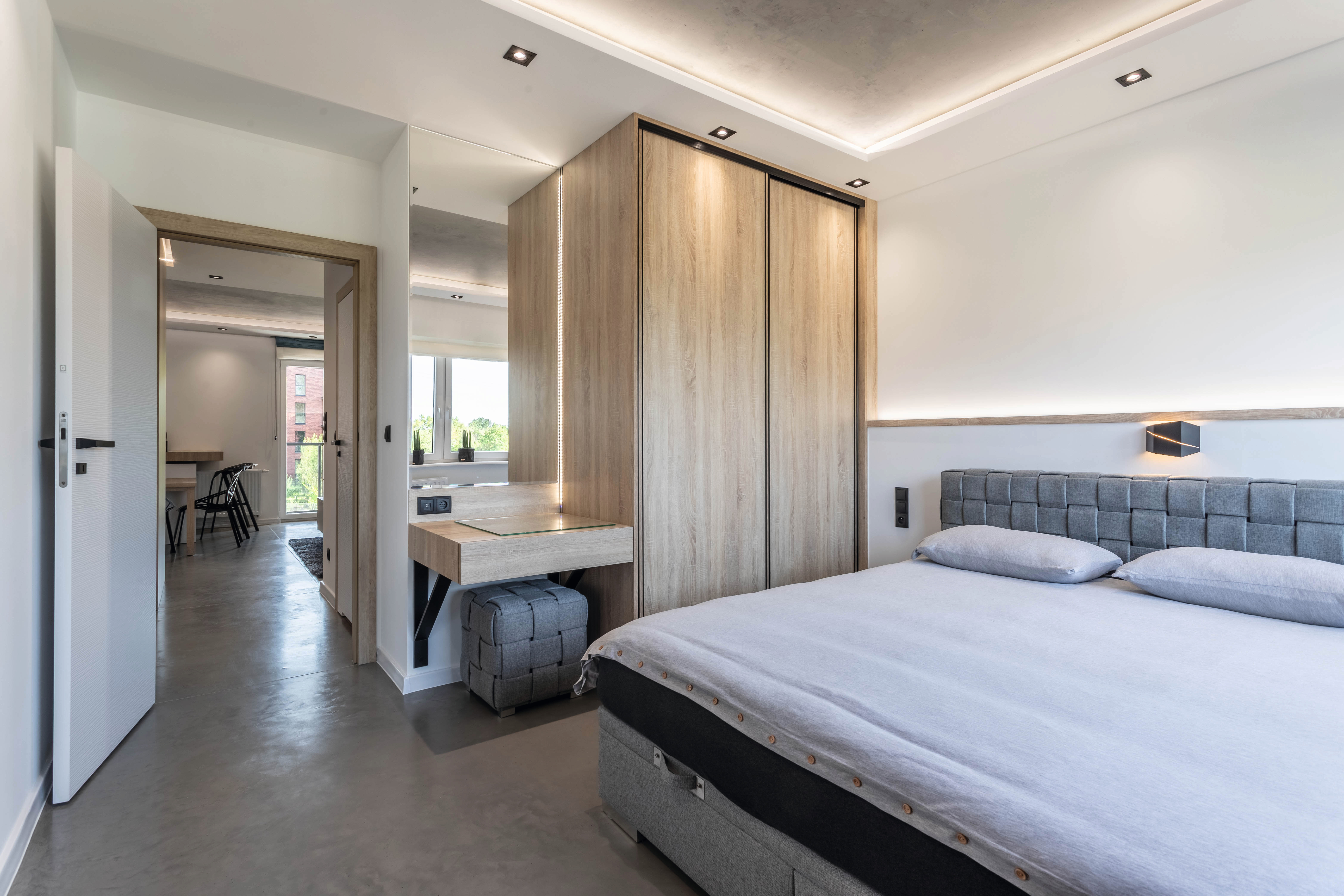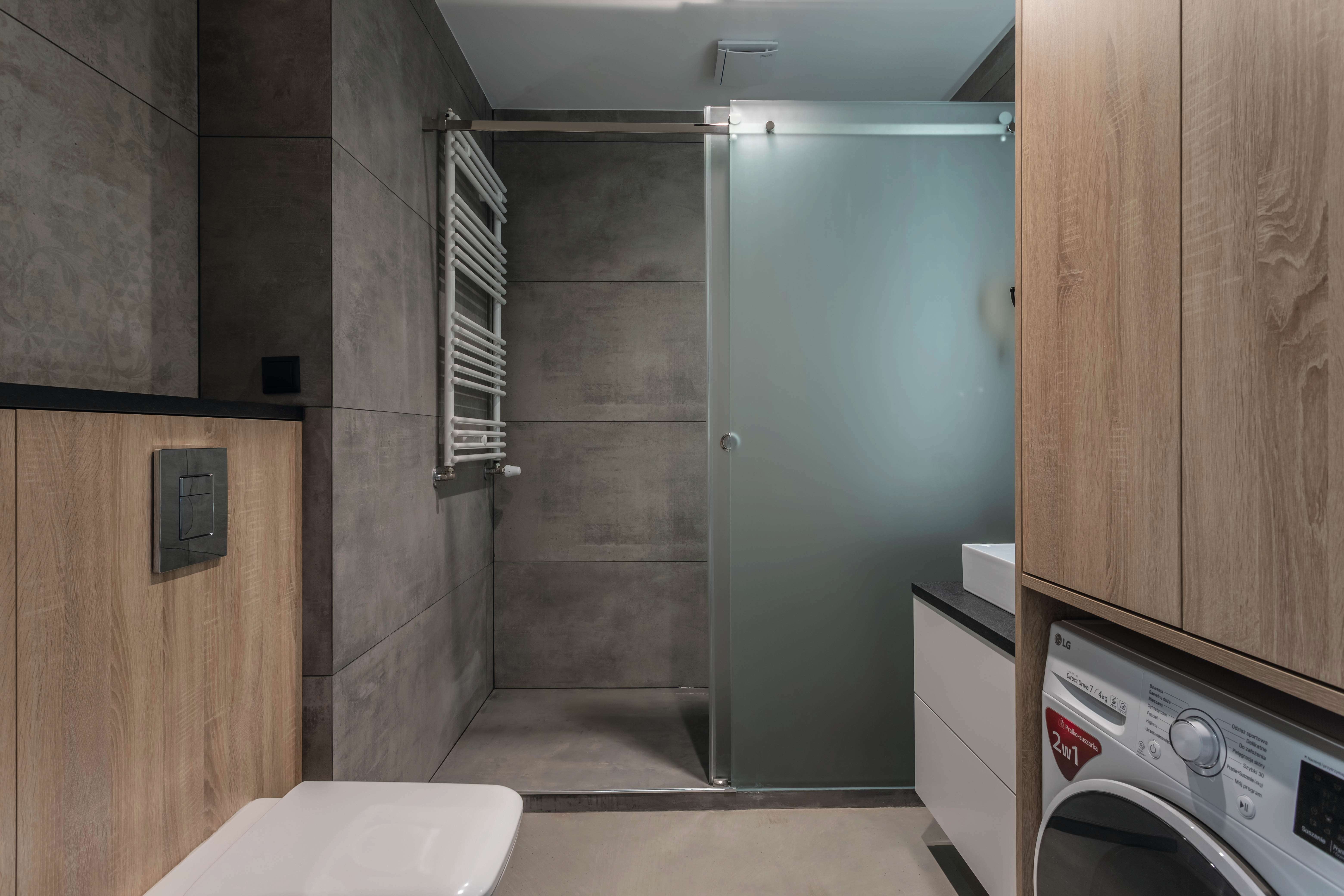 Feel-good ambience in Scandinavian style
The typical Scandinavian style is known all over the world and is popular with design lovers because of its simplicity. It is modern, minimalist and served the architect Adam Dolny as inspiration for the furnishing of this apartment. The main element is the EGGER decor H1145 ST10 Natural Bardolino Oak. The lightness of the interior is created by the use of a lot of light and wood as well as by simple, straight shapes. Its brightness is probably the most striking mantra of the Nordic-inspired flat. Perfectly coordinated, the kitchen fronts and the living room panelling create a cosy ambience with a feel-good guarantee.A sophisticated room divider, also in H1145 ST10 Natural Bardolino Oak, visually loosens up the space and gives rise to the famous Nordic "hygge" (cosiness). The combination of white and light wood reproduction also makes the bedroom shine in Scandinavian style. In the bathroom, too, the Nordic relaxedness was transferred to the interior. The light Natural Bardolino Oak in combination with the grey tiles focuses on simple elegance. The visible grain in the woodgrain decor creates a feeling of naturalness and thus conveys that typical timeless informality.

Executed by:
Customer/Builder:
UNDERWOOD Meble Sp. z o.o.
Architect:
Adam Dolny
3D Wizualizacje i Projektowanie
https://visithome.pl
Fabricator:
Underwood Meble sp. z o.o.
Construction period:
2020
Decors used:
Products used: